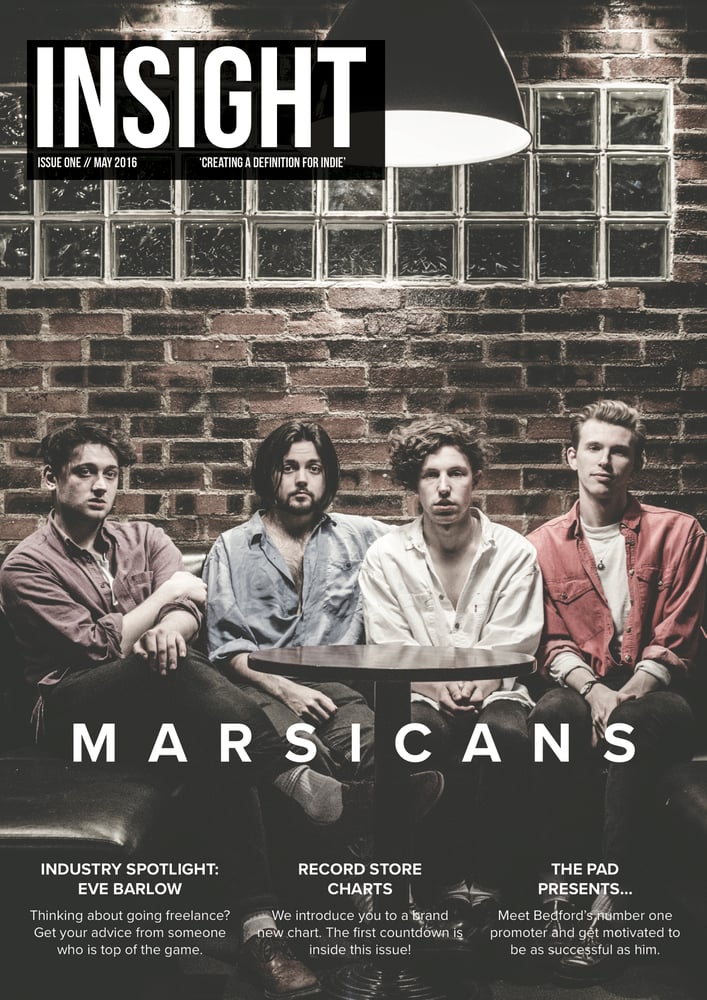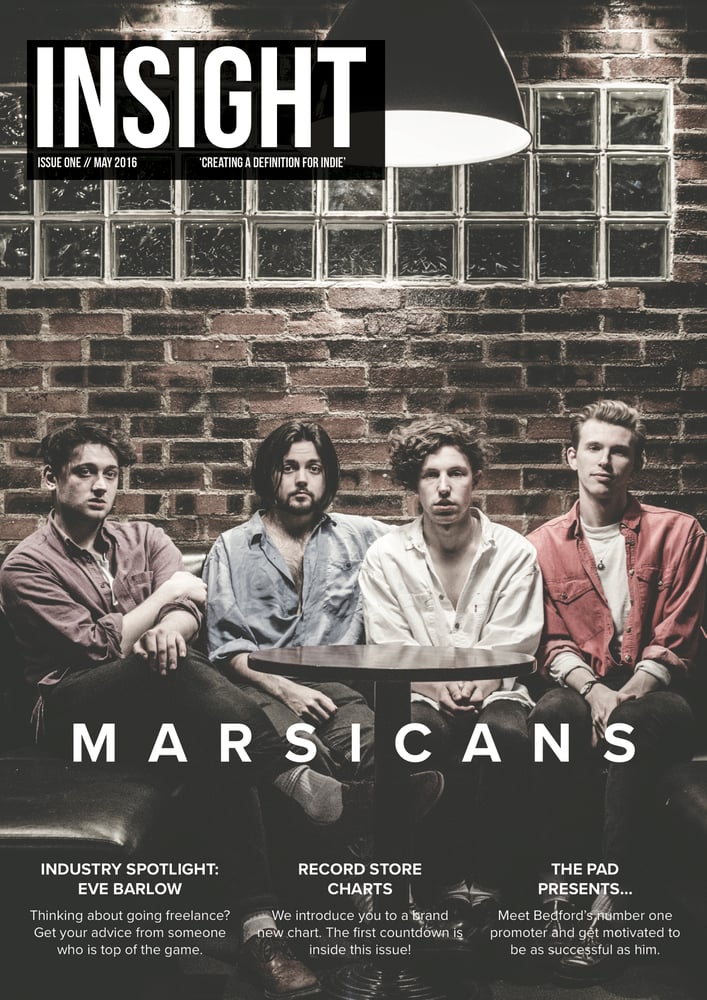 INSIGHT issue 1
£5.00 / Sold Out
Issue one of INSIGHT is here! Marsicans take to the cover of our first issue to talk about festivals, music and being in a band. Plus we talk to Rob Eaglesham, the band's manager, and a photographer of theirs - Robbie Jay Barratt.
Also in the magazine - Clue Records, The Pad Presents, Invisible Britain, Timeless Lizards, Formation and much more.
INSIGHT issue one will be printed on demand so it may take around 14 to 21 days to receive the magazine. Emails will be sent out to keep you updated.